About Kharkov
WELCOME TO KHARKOV! 

Kharkov is the second largest city of Ukraine after Kiev. Kharkov history started in the mid-17th Century and since then, the city has turned into one of the largest commercial and cultural centers in Ukraine with a population of over 1.7 million people. Kharkov is situated in the north-eastern part of Ukraine at the confluence of Kharkov, Lopan and Uda rivers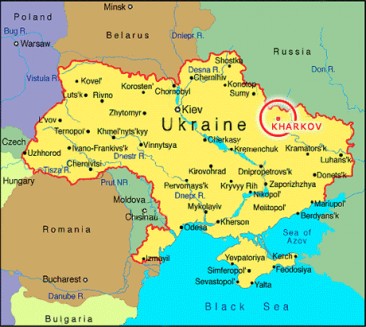 From December 1919 to June 1934, Kharkov was the capital of Soviet Ukraine. It is still referred to like this by its habitants who are proud of their city. The Ukrainian cultural renaissance commenced here in the years 1920-1930.
As one of the main scientific centers of Ukraine, Kharkov is the home of many scientific discoveries that made revolutions in technology. It is also major industrial center that includes companies specializing in electronics, engineering, aviation, food and chemical production, etc.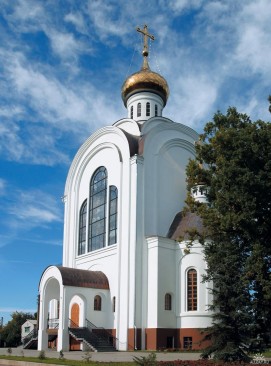 The present architectural pattern of Kharkov has been developing for more than three centuries and has been influenced by various conditions of the life, habits and traditions of the Ukrainian people as well as of neighboring nations.

The city has its own charm: narrow streets with old buildings, comprised of different architectural styles and small yards. In the city's downtown area, there is a huge and impressive main square, majestic cathedrals and small churches, and a metro (subway), many stations of which are considered works of art.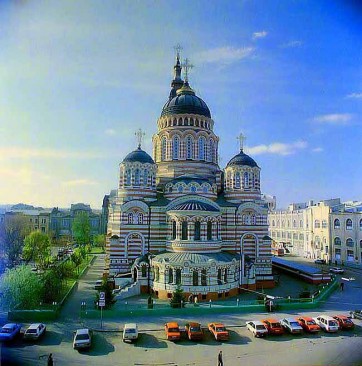 Kharkov has six outstanding professional theatres, a circus, several museums and many libraries. It is a very green city, with more than 100 parks within its limits.
It is also a city of fun and entertainment. One can never be bored either in the daytime or at night. Cinemas, cafes, restaurants, disco clubs get alive when darkness goes down. Among the most popular entertainment establishments it is possible to name Misto, Bolero.
The main square in Kharkov is the biggest in Ukraine and one of the largest in Europe. Sumskaya is the longest street, lined up with shops and fashionable boutiques. Pushkinskays Street is the oldest one and is considered to be the home of the first Kharkov habitants.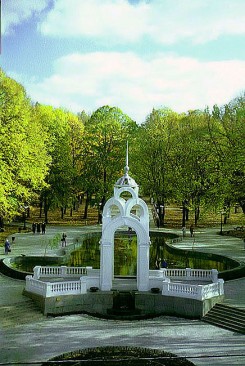 Many foreigners come to Kharkov for business and pleasure, or in search of beautiful Ukrainian wives.  Kharkov is often called  as 'City of students' as over 40 educational institutions are located here, including one of the best universities of foreign USSR (Kharkov State University), all-Ukraine famous Law Academy, Aviation Institute, where many of famous scientists have studied, and many more - more than in any other Ukrainian city. That is why all travelers are surprised to see so many young people on the streets.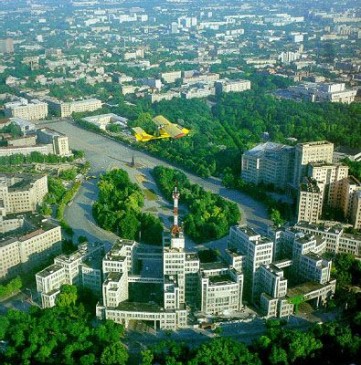 In spite of the common in western new spapers view that the streets of Ukrainian cities are dangerous for foreign tourists, this is not really so. In fact, streets of Kharkov are much safer than the streets of New York, Los-Angeles or Chicago. You can freely move along the streets at night time, if you keep your usual behavior. The local population is peaceful and most hospitable. Kharkov is considered the safest and quietest among large cities in Ukraine.